Tuner: Testimonials
Scott is a perfectionist, very diligent and exceeded my expectations...
Got the car dyno and street tuned by Scott Siegel at TopSpeed a few days ago and would like to share the results: 359whp and 359wtq on 93oct. Stock STIs dyno around 240whp on this dynojet. Scott is a perfectionist; very diligent... exceeded my expectations, and was very open about what he was doing (I was looking over his shoulder from the back seat) I am very pleased with the tune. The car is fast and very smooth. Boost comes on progressively and the car pulls like mad up to 7k RPM. The tune has a peak boost of 19.5psi and we purposefully kept the power under 360wtq in the interest of drivetrain reliability. The car has a stock cat-back, btw. I am also running an ACT SB5-HDMM kit with an 06+ WRX OEM FW, no problems so far. The baseline run is on wastegate spring pressure (~15psi peak). We had some timing/boost issues due to crappy TN winterized fuel. After adding GA Shell 93oct the motor started liking boost Here are the power mods: 2005 Subaru Legacy GT, 5spd manual - AccessPort V1 - FP Green 3", 8cm - MTS FMIC - APS BOV - K&N Typhoon Intake - TGV Deletes - Prodrive BCS - Perrin 3" silicone inlet hose - DeatschWerks 800cc Injectors - Walbro 255L/hr fuel pump - Ultimate Racing Uppipe w/ Tial 38mm EWG - Cobb catless downpipe - Grimmspeed x-pipe/ported manifolds - Stock catback Thanks to all that helped out, both physically, as well intellectually

BACK TO TOP
---
Another Satisfied Scott Siegel Topspeed customer ...
My car was a mess....boost leaks and hoses getting blown off everywhere to name a few. Scott took the time to carefully exam my car and fix all of my problems prior to tuning. Once he got it tuned and dialed in, the car runs like a beast. Great attention to detail and he took the extra time to make sure everything was mechanically right on my car. I know he spent tons of time more than he charged me. A true professional and would recommend Topspeed and Scott to anyone needing work done on their car! An A++++ operation!

BACK TO TOP
---
The Best My Car Has Ever Performed...
Well today I migrated from EcuTek to Cobb AP V2 with a Scott Siegel Protune. GET YOUR AP V2 TODAY, it is AWESOME!!!
I can honestly say that this is the BEST my car has EVER performed...Once the minor issues were ironed out and we got down to some real tuning the results were impressive.
First pull on the Ecutek converted map was 286/287 (dyno day @ BatlGround I put down a pitiful 272/266) and when all was said and done an amazing 306/314 @ 22.23psi. All that being said the shop temp was near 100 degrees, tomorrow morning should produce some stronger pulls as the intake temp will be down 25+ degrees.
I could not be happier with the entire experience! The AP V2 is amazing real time maps and there were a few including a autoX map (non-meth map coming soon). We did not have the time to get into the launch control but will soon enough.
Supporting mods VF39, Hyperflow TM, Pink injectors, Helix UP, HKS Ti Carbon TBE, SMC meth, Prodrive EBCS, and COBB AP V2. Siegel is a true Tuning Magician! BatlGround is an awesome shop with a great staff. Give'm a call to scedule your next upgrade you will NOT regret it. Thanks to all!

BACK TO TOP
---
I'm Very Happy With The Way He Tunes...
I've been meaning to get tuned again since I've gotten a DP and sti TMIC. And since Scott has come over to the shop I thought I'd give him a shot. I was not disappointed. The car has never run so smooth before. We ended up going from my original tune of 216hp/254tq @14.5psi to 230hp/305tq @17.1psi Needless to say I'm very very happy with the way he tunes. His professionalism and knowledge proceeds him and after talking with him over a couple of days I decided to go ahead with it. It's worth the time and money (and burritos) for the power and drivability. The shop has always been good and now with the new staff additions Mike and Scott it's even better. Keep it up guys and thanks again.

BACK TO TOP
---
Another review for Siegel @ Batlground
Just came back from getting a protune from SSiegel!!! Started at 9am and was done by ~1pm (only charged me for the "actual" tuning time..which was 2.5 hrs- very reasonable). So here are the results.
Mods:
- STi UP Invidia DP V3
- STi muffler
- Samco Y-Pipe
HP-232whp (increased by ~10hp) Torque-252wtq (increased by ~35lb/ft) Pk Boost ~ 18.5psi
Needless to say the car feels much more strong and better yet, it is smoooooother than ever ... even with AC haha. The "leak" problem I thought I had, just turned out to be a non-mechanical problem and was tuned out by SS. It's pretty exciting to look at the dyno results increase everytime SS changes something. Then you go for a road tune and you can instantly tell how different your car has become... Overall, it is probably the best power mod I have on my car! Thanks Scott EXTREMELY HAPPY
- jyang

BACK TO TOP
---
The Black Knight
Scott has been tuning my cars since 2003. I have always been extremely satisfied with his work. His tunes are factory smooth, and power delivery is clean and strong. Scott places a great deal of importance on engine reliability and longevity. After a tune, my cars have run happily and consistently, and have not required a retune until I added new parts. He makes every customer, new and old, feel important and goes the extra mile to ensure customer satisfaction. For all these reasons, I recommend Scott to anyone who is looking for a tuner. Especially on WRXatlanta.com, where my recommendation goes hand in hand with my credibility, I have no hesitation when it comes to recommending Scott to the Atlanta Subaru community.
Keep up the good work buddy.

- Milo
WRXatlanta.com
Founder/Administrator/Vice President

BACK TO TOP
---
HOLY MOTHER OF GOD
... was that a sweet tune. My car pulls so much better with this new tune. I definitly recommend scott now. I was done before by a great tuner, but scott is the "sweet nectar of life" of all the tuners. Thanks again scott. Now i have to take those stickers off of the other group that tuned me. Hell yea. - Matt
Got Ecutek'ed by SS today!!!
First off, Thank you Scott for your attention to detail!!! Your work is brilliant
He wouldn't quit tuning on my car until every aspect was perfect. An Ecutek tune by him is DEFINITELY the best bang for the buck out there. And the power is unbelieveable for the stock turbo. I would recommend anyone within driving distance to let Scott do your tune. If your not in driving distance, FLY HIM OUT!!
Unfortunately, we didn't get to get on the dyno today, time just didn't allow. I'll let Scott explain all the details on that. However, we feel sure that the car will put down great numbers. I hope to get back up there in the coming weeks to get a few dyno runs.(just for the numbers)
If you are in doubt as to what EM to use, ECUTEK is definitely the one. And Scott is the guy for the job
Thanks again Scott! It is a beast!
-JDMSTi

BACK TO TOP
---
A Day with the Master
It was a long day on friday, but it was definitely worth it. Scott managed to pull considerably more (whp/wtq) out of the prodrive setup over the prodrive tune.

I am truly impressed with his patience, dedication, and professionalism. Scott spent a LOT of time trying to pull the numbers he wanted out of the setup. Hhopefully he will post the before and after screen shots of the tunes. Prodrive would do well to simply include an ecutek license (maybe with a base map) with all their power packages and leave the tuning to masters like scott.

I feel fortunate to have someone with so much talent available to me, as a tuner and a friend.
- Jimmi

BACK TO TOP
---
Long day but well worth it!!!
Had Scott tune my 05' STI with the following modsI was really impressed with Scotts persistence and patience....he would not give up until he was satisfied with the results and let me tell you, it paid off in a big way.....dyno results were 291whp and 325lb/ft wheel torque...will post the plot as soon as I get the graph (lol)....the car is completely different, the boost comes on so much faster with the EBCS and he throttle response is awesome....pulls in 5th and 6th gear are scary, funny to see peoples faces when I "get on it"!!!! Enjoyed the day with Scott and learned a lot, this guy really enjoys what he does!!!
-MRGLASS

BACK TO TOP
---
All I can say is that I swear im being slapped in the face...
everytime this car pulls... (ok not REALLY) Scott did a MOST outstanding job this morning, paid very much attention to every detail and obviously did a rediculously awesome job of tuning. Most impressive when a car pulls like a freight train with 5 people in the car and A/C ON! HANDS DOWN! the best $$ ive spent on the STi
-xn00dlesx

BACK TO TOP
---
Absolut Perfection
Hey Scott- Hey just want to say the car is absolute perfection! Its running a lot smoother than stock ever did! The performance increase is really awesome, much better than my TXS utec ever was! I'll be making another trip that way again soon when Avery gets his car tuned. Just waiting on his big shipment of parts to show up any day now. I'll need to put mine on the dyno this time; too many people are asking what numbers I'm putting down.
Thanks again Scott.
-turbosmitty

BACK TO TOP
---
Scott Siegel - Result of Tune.
I just want to start off by thanking Scott for all he did this week. It was great to have him down. He was a perfect guest and a professional, nametag always on and a wealth of knowledge. On everyone's cars he went above and beyond, going the extra distance in order to make everyone happy.
Personally, he took the kind of time with my car that was unbelievable. He tweaked and tweaked until he was satisfied. There were even times that it was virtually perfect and he refused to let it go. It was like he was competing with the car or something. I would highly recommend him for future tunes and I might even talk to him about coming down in another month or two for a second tune. All who are interested, let me know and I might even
arrange the event.
After this week, I would not only consider Scott as the guy that tuned my car, but as my friend.
-Jeff

BACK TO TOP
---
BIG thumbs up to Scott Siegel
Scott tamed the "Devil Child" (a name my car has inherited due to her inability to be tuned) today. After a long day of figeting and playing with setting I think we have finally found the sweet spot for my setup. Right now I am boosting 19 psi and we think I have a slight vacuum leak maybe around the junk TXS RFL bov which I will replace in the future as recommended by Scott. Anyways every gear is awesome and just slams you back. I have never felt my car that strong....close but not quite that close.

Setup includes Deadbolt TD05h 18g, Perrin FMIC, Perrin short ram and turbo inlet, modded stock injectors 820cc, one step colder iridium plugs, ERZ up pipe and downpipe, 3" B&B catback, TXS junk bov and a few other minor things.

Anyone considering Scott at Subaru of Gwinnett should go ahead and let him tune your car. I promise ya you WILL NOT be disappointed.

BACK TO TOP
---
Siegel Racing Ecutek tune SOG
I got my Ecutek Initial Reflash on Tuesday of last week and have been overwhelmed with the results by Scott at SOG tuning ability. I came in with an STI intercooler, GFB BOV, Helix Uppipe, Helix Downpipe, STI VF39. He spend alot of time with me and made sure I understood what he was doing and how safe it would be as a tune. We also tried a STI map on my ECU so I felt a little closer to you STI guys...LOL I have yet to dyno My numbers on Sat will tell me what I have to the wheels!!

Once again thanks to Scott for a great job and helping a brother out!!

-Josh

BACK TO TOP
---
New Car for $850.00
Well today i bought a new car...well for $850 my car feels like a completely new car. It is awesome, Scott did a great job and tomorrow he is going to finish setting up my data monitor. ecutek owns all.
-drew

BACK TO TOP
---
Thumbs up road tuning with Scott Siegel
I spent three days with Scott Siegel this last weekend, first off i was on a big leaning curve as to the potential of the 05 sti with some small changes, TBE and EBCS,and walbro pump, Scott made some baseline runs to find out where we were on the stock setup, it was so rich and had so many dips and dives in the fuel tables, and timeing curves , we are at 2200 feet here in Edmonton, the atmospheric pressure was 13.50 for the three days we had, Scott started tuning making some big changes and then started to zero in on what he wanted to see , we were in no rush as we had the time , only a few other cars to tune, He explained everything as we went along, answered every question we asked and offered answers to things as he tuned, we finished my car , knowing we would come back to it for a little touch up stuff later, Scott went onto another sti, an 04 when he was done the maps were so different in fuel and timeing requirements, that it made me wonder how a mailout ecu reflash could ever be even in the ballpark as far as being close, its not that the mailouts are bad,everycar is just different because of injectors etc.the second car had such poor idle for some reason, Scott made some idle changes and it was a little better , this car had no fuel pump or ebcs, even though the injectors were in the 80s for duty cyle, scott suggested the pump, next morning we installed the pump and ebcs , the idle was so much better, wondeing why? finished this car and moved on, We later came back to my car to finish it, we had low boost levels at red line , the wastegate plunger was a little soft so we tried the spring fix , tiny change up high, went stiffer, no big improvement, so we wired the waste gate closed and made a few gentle runs, didnt want any surprises, well at this altitude, thats all the turbo was capable of making, so went back figured out the spring, scott set everything to his likeing , and we were done, in the future there maybe a bigger turbo in my plans, right now i am so impressed with the cars power , i will leave it alone, and drive it, ----- Scott and I visited Strato tech park north edmonton , the owner let us make some laps , Scott didnt take long to learn the layout and make some fast runs, overall dealing with SOG and Scott was a great experience,
- Ken Reich Edmonton, Alberta, Canada

BACK TO TOP
---
Latest News

---
Wanna Go Faster?
Please
click here to register
or call me to find out more about the next clinic
404-388-8751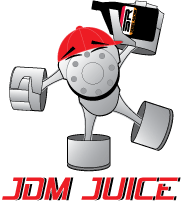 ---
One Lap of America News

Scott Siegel & Matthew Ball
Take 2nd place in Class and 9th Overall!
> Click here to see the 2007 OLOA Photo Album.
---
Scott & Ashley Siegel
Mission Trip to Haiti


Click here to learn more or to make a donation to this cause.
---
Race Clinic News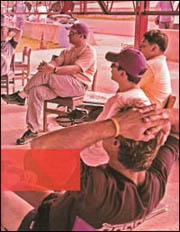 Subie Sport Magazine highlights Siegel Racing Driver Education Clinic! Click the image to view the article.
---
Past Events
WRXatlanta.com Holds a Commemorative 555 Member Party Hosted by Scott Siegel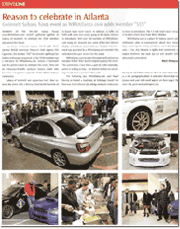 Subie Sport Magazine highlights the party!