One Lap of America
Subaru of Gwinnett, Scott Siegel and Matt Ball
2007 One Lap of America Proposal
Thank you very much for taking the time to look over our sponsorship proposal.
For those not familiar with the event, the "Tire Rack One Lap of America, Presented by Car and Driver Magazine" is a highly publicized event. In addition to multiple articles in Car and Driver magazine there is quite a bit of TV and web coverage.
Known as a grueling event, the 2006 One Lap had 17 timed events at 10 different venues, which required driving through 18 different states, in 8 long days.
Car and Driver magazine has a circulation of 1.4 million readers. Clips from One Lap were have been shown repeatedly on Speed Channel. The articles on caranddriver.com had thousands of hits every day during and after the event. Those sites still receive significant traffic. The Subaru STi's received quite a bit of attention in each form of media. We will also have an article in Subie Sport Magazine.
We are having T-shirts made with all of the Sponsor Logos on them. These t-shirts will be worn by Matt and me throughout the event, as well as being distributed to crew and fans.
Our particular car is a 2006 Subaru STi owned by Matt Ball. Much of the setup and all of the tuning has been done here at Subaru of Gwinnett. It is presently running a GT30R turbo setup making right near 500 horsepower. That power combined with a full suspension and pre-running of many of the tracks should return great results.
Both Matt and I have been involved with racing for many years. We've both been running road courses in modified cars for over 6 years. I am the Performance Engineer at Subaru of Gwinnett. We've built just over 300 cars in the last 3 years. I also run the Siegel Racing Driver Education Clinics. We take 6 students and 3 instructors to small road courses and teach them how to drive. The SRDEC's recently had a 6-page spread in a nationally published magazine.
I officially started in motorsports with Georgia Tech Motorsports in 1997. A short resume for me includes:
Head of Fuel Systems and Naturally Aspirated Intake Manifold Design GT Motorsports


Test Driver for GT Motorsports


100cc Karting wins, 80cc Shifter Karting wins, 125cc Shifter Kart National Event wins


Factory Driver for Russell Karting and Factory Driver for Rocket Racing Engines


Interview by T. Kendal on Speed Channel at Nationals (viewed in over 1 million homes)


Started racing SCCA Spec Miata in 2003. A few top 10 finishes


Instructor for SCCA, NASA, BMWCCA, PCA, PBOC (Porsche BMW Owners Club), Ferrari Club of America, ITRCA and a few others


Owner / Chief instructor of Siegel Racing Driver Education Clinics (over 100 cars total)


Performance Engineer Subaru of Gwinnett. Over 300 cars tuned in 3 years.
We are looking for some sponsorship partners. The entry fee for One Lap is $2500. Tires, gas, brakes, testing, hotels and general expenses for the event are near $2500. There are $5000 worth of additional parts that we would like to put on the car. Obviously $10k buys you the whole car.


BACK TO TOP
Wanna Go Faster?
Latest Track News
Siegel Racing Sponsors Talladega Gran Prix Raceway "Time Attack" organized and staffed by GA DSM.
Click here to read Scott's review for some of the truly impressive machines that showed up to compete!
Latest Tuning News
Scott tunes a Lamborghini Gallardo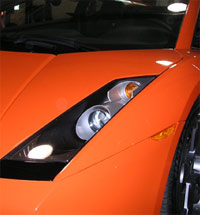 Race Clinic News
Subie Sport Magazine highlights Siegel Racing Driver Education Clinic! Click the image to view the article.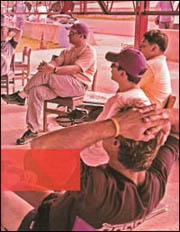 WRXatlanta.com Holds a Commemorative 555 Member Party Hosted by Scott Siegel
Subie Sport Magazine highlights the party!
Click the image to view the article.