Driver: Sponsors
Current Sponsors Include:
Russell Karting http://www.russellkarting.com

Rocket Racing (Dave Talbot-Super Tuner/Builder) 815-546-9274

John Kovacek

L & H Tire - Goodyear Tire
If You're Interested In Becoming a Sponsor, Please Read the Information Below

About Sponsorship



Racing Costs



Sponsorship Levels
SPONSORSHIP BASICS What is Siegel Racing?
Siegel Racing is a team put together to provide concrete benefits to businesses interested in motorsports sponsorship. These benefits are presently available in 3 distinct venues, Scott Siegel in his pursuit of a professional racing career, the Georgia Tech Motorsports Formula SAE team, and Ricky Sanders Racing Craftsman Truck team.

What can Motorsports Sponsorship do for you?
Motorsports Sponsorship is much more than buying space on "mobile billboards." Consumer visibility on the transporters, race vehicle, driver, and of course in the media is certainly a valuable benefit of sponsorship. However, the internal and business-to-business opportunities are often even more beneficial.
Sponsorship is presently being planned for a team that includes a radio station

Benefits include:
Business-to-business relationships through team "ownership"

Sponsor promotion to both suppliers and customers

Team appearances for internal morale building and sponsor product promotion. This can include corporate celebrations, grand openings, etc.

Sponsor-to-sponsor dealings as well as multiple sponsor promotions

Hospitality tent at races for corporate events. Private tents available for internal relations, and open Siegel Racing Team tents for intra-business and public relations

Promotion of every sponsor at all Siegel Racing events. This promotion can include a product stand, information packets, general literature, or anything that could promote the sponsor's business. This includes all team appearances as well as all races.
Siegel Racing is involved in all aspects of racing in the Atlanta area. These include the Georgia Tech Campus, local SCCA autocross events, Road Atlanta, Atlanta Motor Speedway, as well as many of the small local tracks.
Siegel Racing transporter, with logos is visible to daily downtown traffic as well as en route to all events throughout the southeast. Team can be made available for additional custom-tailored promotional opportunities.
Logo bearing attire can be contracted for any time.



BACK TO TOP
Per-Race Costs
Entry Fee - $25-$85

Race Tires - $180

Gas - $60

Top-end - $120

Travel - $50-$500

Hotel - $150*

Practice Tires - $150*

Spares - $100*
*(not necessarily used every race)

Total: - $435-$1345
One-Time Costs
Trailer - $3000

Chassis - $3000

Engine - $3000

Bottom-End - $1000

Cylinder - $700

Data Acq. - $1000

Racing Suit - $250

Racing Shoes - $150

Racing Seat - $270

Carbon Fairing - $150

Carbon Floorpan - $180
______________________
Total: - $12,700
As you can see, to race at a competitive level, the expenses are quite high.

BACK TO TOP
Sponsor Level 1
$50 per-race 6 in2 on each side pod, 4 in2 on Driver's suit, 30 in2 on or transporter, access to Siegel Racing tent at all races, $200 one-time 1 local team appearance, internet link.

Sponsor Level 2
$100 per-race 15 in2 on each side pod or 6 in2 on nose, 6 in2 on Driver's or suit, 60 in2 on transporter, access to Siegel Racing tent at all.
$300 one-time races, 3 local team appearance, media mention, internet link

Sponsor Level 3
$150 per-race 32 in2 on each side pod, 15 in2 on nose, 6 in2 on Driver Fairing or 15 in2 on of Driver's suit, 10 ft2 on transporter, access to Siegel.
$500 one-time Racing tent all races, media mention, 5 local team appearances, or 2 traveling appearances, side frame on internet site

Sponsor Level 4
$300 per-race Entire top or side of each side pod, majority of nose OR
or driver fairing, 15 in2 on front or arms of Driver suit, and 15 in2

$1,000 one-time on back, 15 ft2 on transporter, access to Siegel Racing tent at all races, 10 team appearances, top frame on internet.

Sponsor Level 5
$600 per-race The vehicle, Drivers suit, team apparel, tent and transporter can (or all actual costs) be done entirely (except for others)in Sponsor logos, the Siegel or Racing tent can be done in Sponsor colors, as primary sponsor.

$3,000 one-time classes can be named, events can be created, and specific media ads can be done, 20 team appearances, majority of internet site.



BACK TO TOP
Wanna Go Faster?
Latest Track News
Siegel Racing Sponsors Talladega Gran Prix Raceway "Time Attack" organized and staffed by GA DSM.
Click here to read Scott's review for some of the truly impressive machines that showed up to compete!
Latest Tuning News
Scott tunes a Lamborghini Gallardo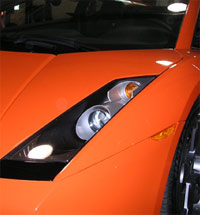 Race Clinic News
Subie Sport Magazine highlights Siegel Racing Driver Education Clinic! Click the image to view the article.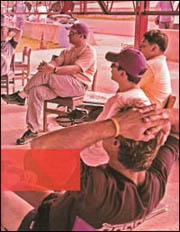 WRXatlanta.com Holds a Commemorative 555 Member Party Hosted by Scott Siegel
Subie Sport Magazine highlights the party!
Click the image to view the article.